New thematic  area focused on 100% accessible digital leisure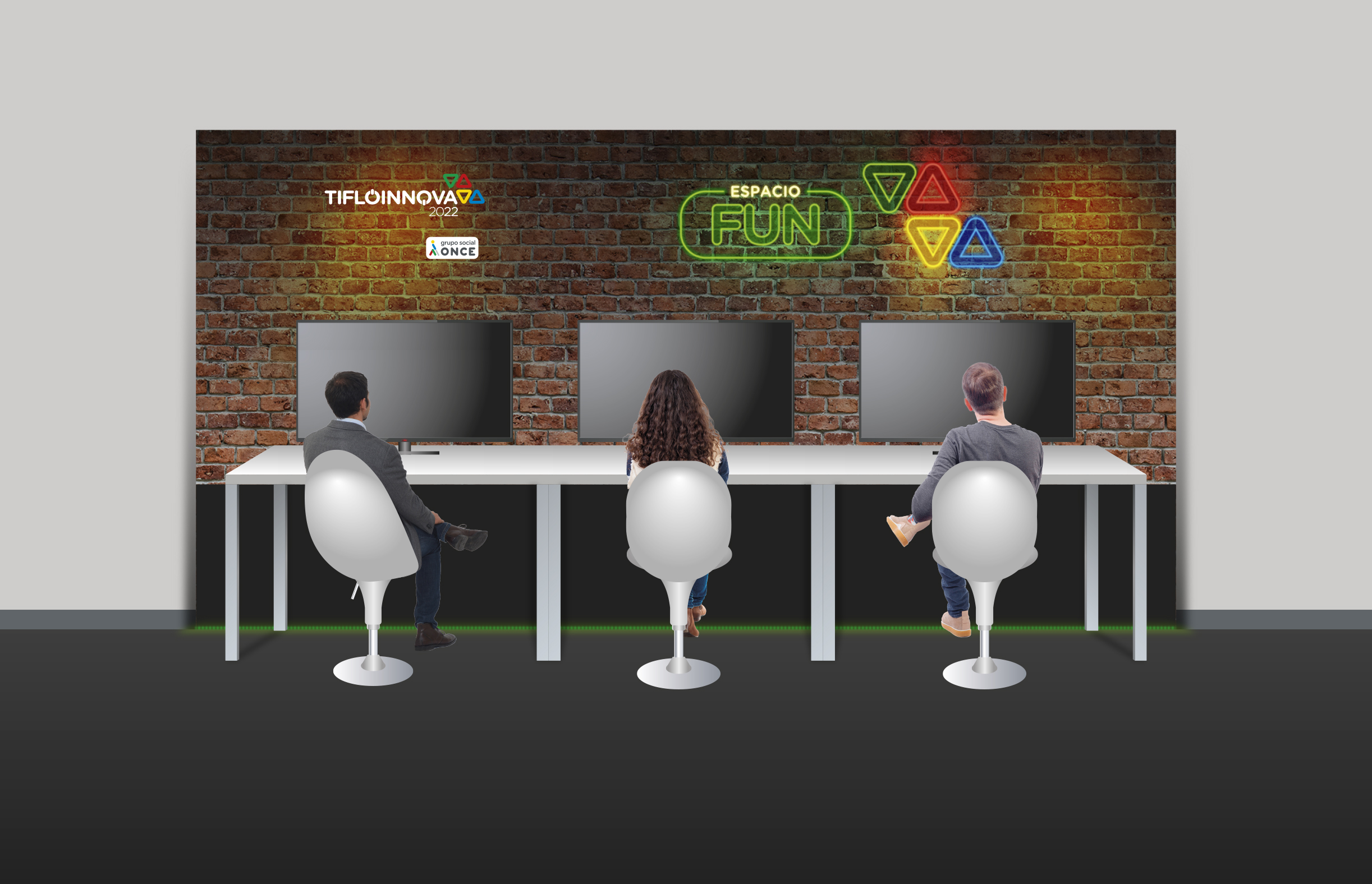 TifloInnova 2022 will release and change many elements regarding previous editions, but one of the great change is the FUN Space, an annexed area entirely dedicated to accessible digital leisure serving as a rest area to scape from the the hustle of the fair in its main pavilion.
The FUN Space is a new environment and concept within Tifloinnova where the latest generation of digital games and relaxation serve to demonstrate once again the importance of making the latest entertainment technologies accessible. Brands such as Xbox or PlayStation will demonstrate that video games are something for everyone, with and without visual impairment, and that it is possible an inclusive leisure without forgeting anyone.
The FUN Space, equipped with console and computer gaming stations, and with a chill out rest area, will be located during the days of Tifloinnova 2022 (April 22, 23 and 24) in the so-called "Green lounge" of Palace Duke Pastrana,  that is, within the fair facilities, and can be visited and enjoyed by anyone attending the fair, at any time during the fair's opening hours.More information about FUN Space