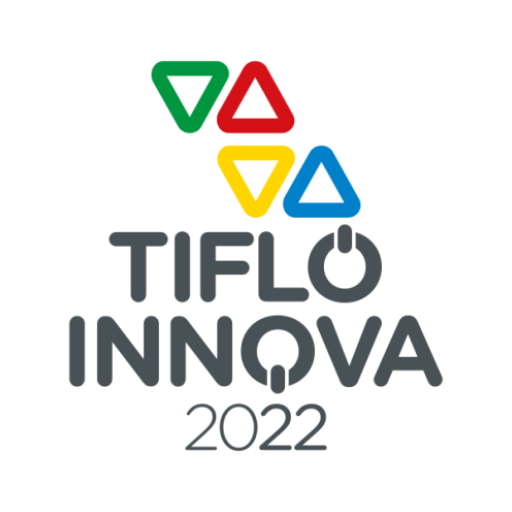 The TifloInnova 2022 app has been developed for iOS and Android smartphones as a useful tool to help you plan your visit to the Exhibition.
In the app you can check how to get to the fair and, in addition, you have the following information:
A detailed exhibition directory, with descriptions of the participating companies and the complete programme of activities.
An accessible map of the exhibition area. The user can explore each stand to know its location on the map and access to more detailed information about it.
Download the App:
---
Audio Guides
Audio guide description of exibition booths and FUN space 

(1,90 MB)
Audio guide description other areas 

(1,05 MB)
Audio guide catering prices 

(2,50 MB)
---
Downloads
Map of the exhibition 

(0,29 MB)
TifloInnova 2022 leaflet  

(0,08 MB)