The TifloInnova 2022 app has been developed for iOS and Android smartphones as a useful tool to help you plan your visit to the Exhibition.
Tifloinnova 2022, the great accessible technology fair, will host the launch and presentation event of the ONCE Innova entrepreneurs 2022 Challenge, a contest launched by ONCE in search of innovative solutions, ideas and projects seeking to improve the life quality of people with visual impairment and the ONCE staff workplace.
Detailed information about the covered topics is available on the page Thematic Worshop.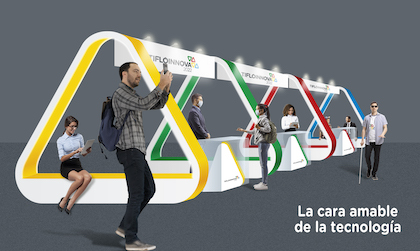 After the success of its previous editions (2005, 2008, 2011, 2014 and 2017), and nearly two years later due to the pandemic hiatus, TifloInnova now returns with a renewed and determined commitment.
TifloInnova 2022 will be, once more, a friendly and inclusive scenario in which developers, companies, experts and users will be able to create synergies, exhibit and exchange knowledge of the latest trends in innovation and technology, with adaptations and tools that are essential for people who are visually impaired to achieve full autonomy in their daily activities.
The Sports and Culture Centre (CDC) will host again this unmissable event in its sixth edition which, with the slogan "The friendly face of technology", will be held from April 22 to 24, 2022.
Mark these dates on your calendar! We are waiting for you!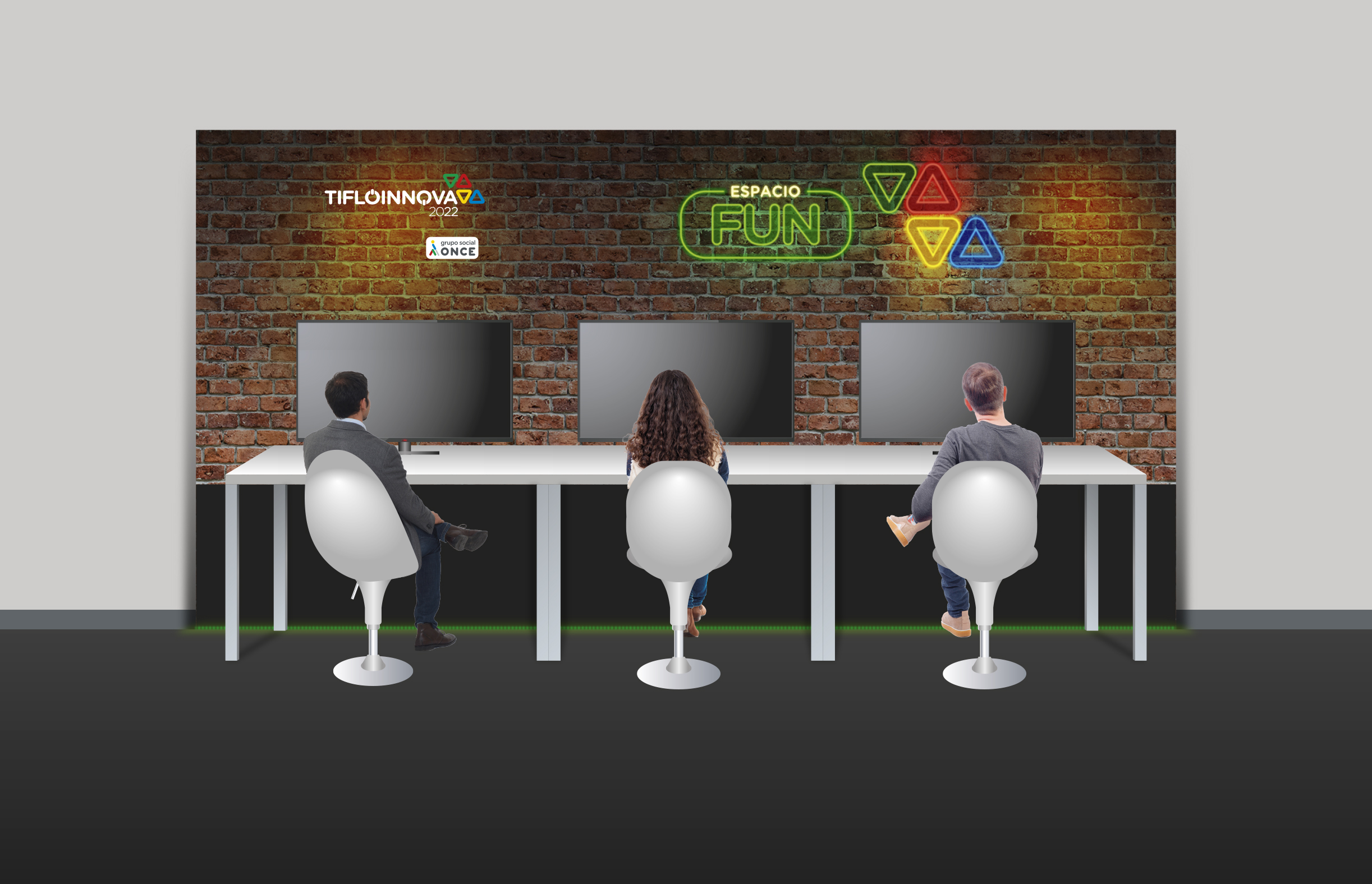 TifloInnova 2022 will release and change many elements regarding previous editions, but one of the great change is the FUN Space, an annexed area entirely dedicated to accessible digital leisure serving as a rest area to scape from the the hustle of the fair in its main pavilion.